Renowned specialists in luxury 360° interior design, Cristina and Patrick lead our team of dedicated design and craftsmanship professionals that offer international experience to the La Maison elite clientele.
"Everything we did came as a natural extension
from the experience
gathered from our previous projects.'"
Cristina and Patrick Zelmat are not only the La Maison Managing Partners, but also our  Project Managers, each of them bringing their keen eye for patterns and textures, excelling in organizing and precise measurements to the table.
Their venture into the interior design world came organically more than anything else. They discovered their passion for interior design while decorating their first home, a passion that quickly developed into a full time business venture.
This is how La Maison came to life, making us in just a few years the no. 1 local interior design company and more recently having been chosen to work also on complex international projects.
What started out in 2007 as a small atelier developed into complete 360° interior design company that has found its own style language by not following trends, but instead setting them with innovative and  impeccably crafted design solutions.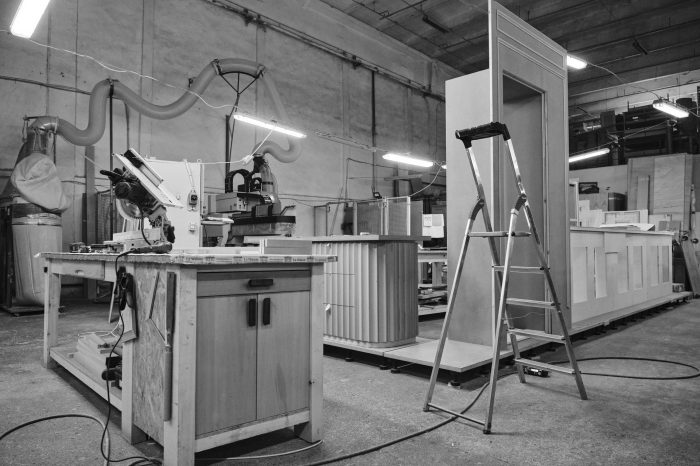 Our factory came as a need to better control the quality of our designs and to solve interior equations for which we couldn't find solutions anywhere else, making it a natural extension to our projects.
In order to make sure that every element that bears the La Maison quality stamp lives up to its name, we decided in 2015 that it was time to venture into our own bespoke services.